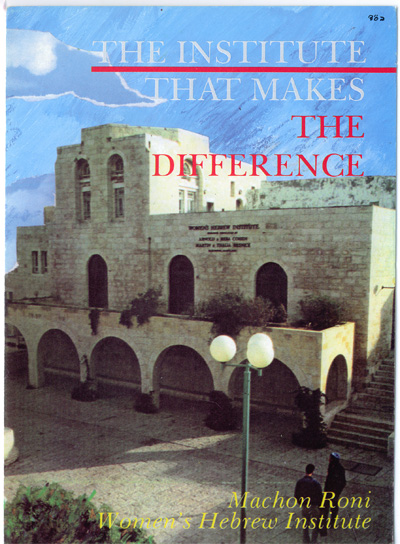 The first Women's Hebrew Institute in the Jewish Quarter of the Old City. The Cohen- Resnick Building.
The Dr. Alvin and Betty Stern young children's Educational Center on Mount Zion.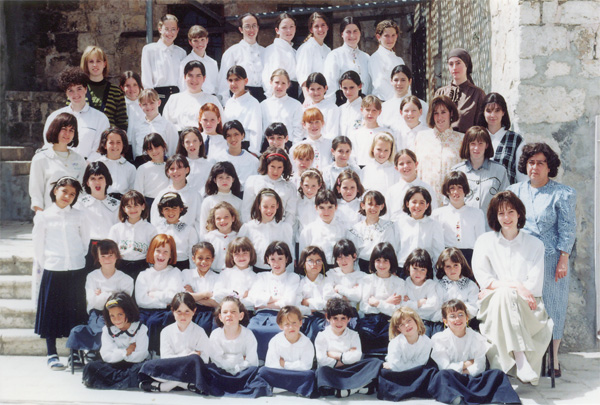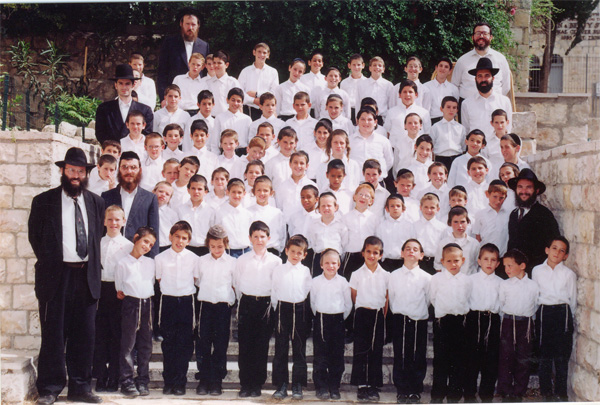 The Jerome Schottenstein school of Torah Heritage on Mt. Zion, by his son Jay Schottenstein, Columbus Ohio.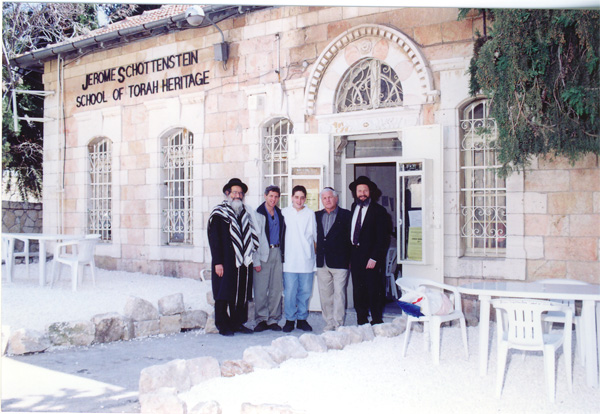 The Mount Zion Foundation
invites your support for the establishment of
The Israel Institute for Scribal Arts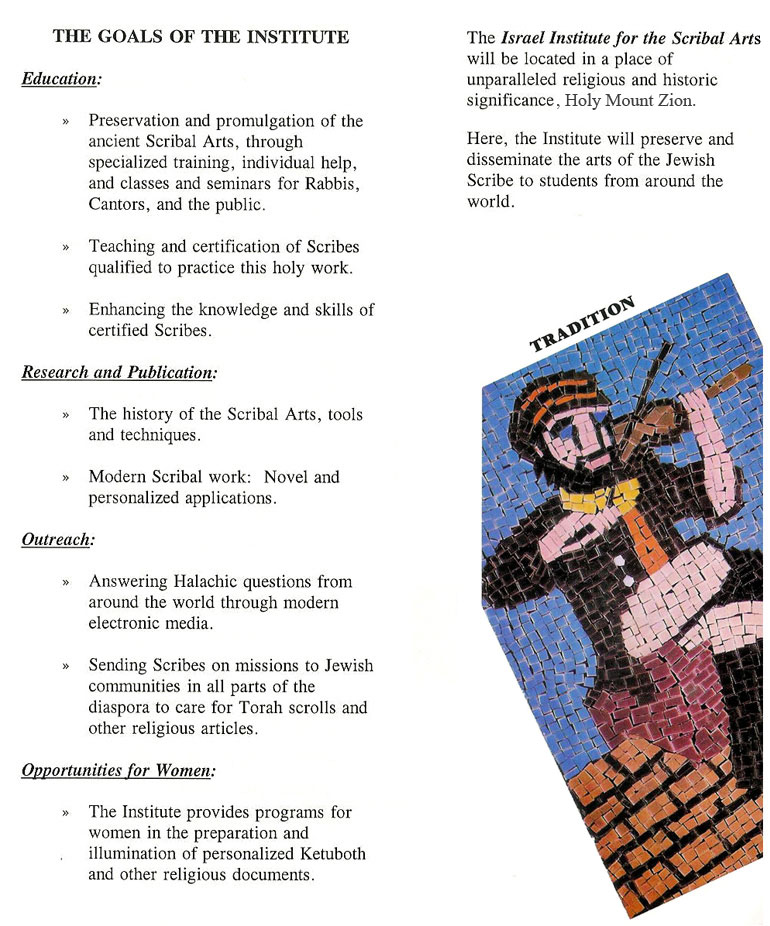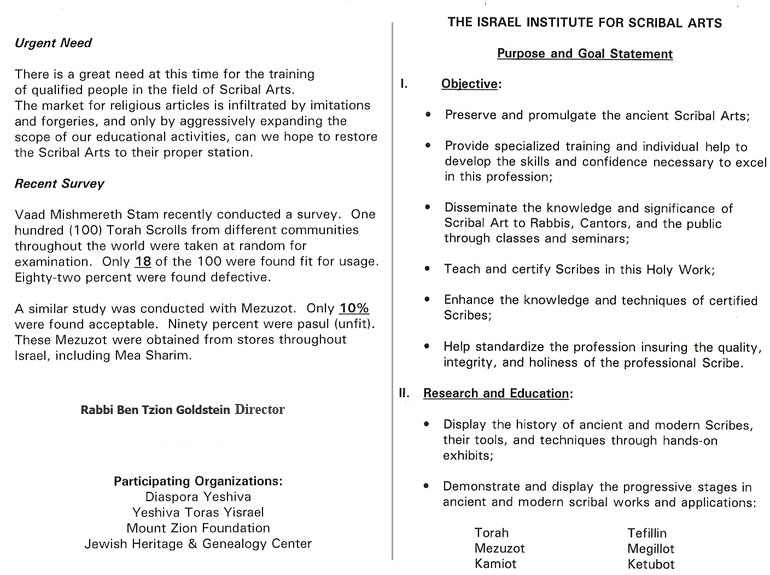 Rabbi Ben-Tzion Yitzchak Goldstein, pictured above as Israel's youngest certified scribe, has returned home. He is now the Director of the Institute. He is also the innovator and the inspiration behind Animated Talmud. Please check out this site below.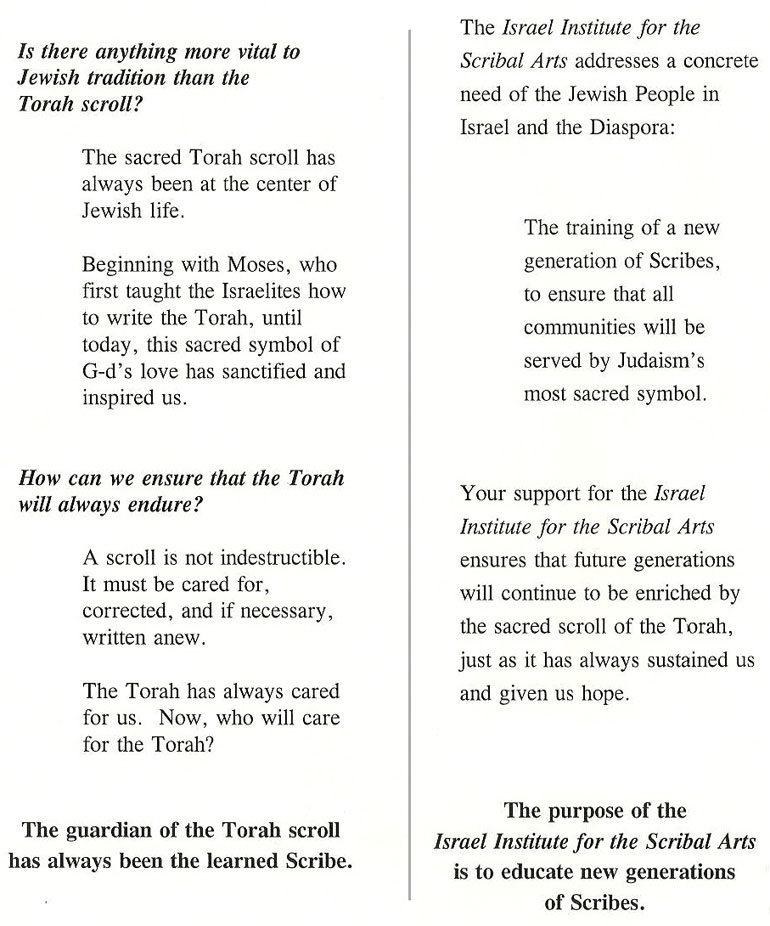 The foundation has supported camps Metzad and Tamar in the Gush Et-Zion area,
building them a half-Olympic size swimming pool.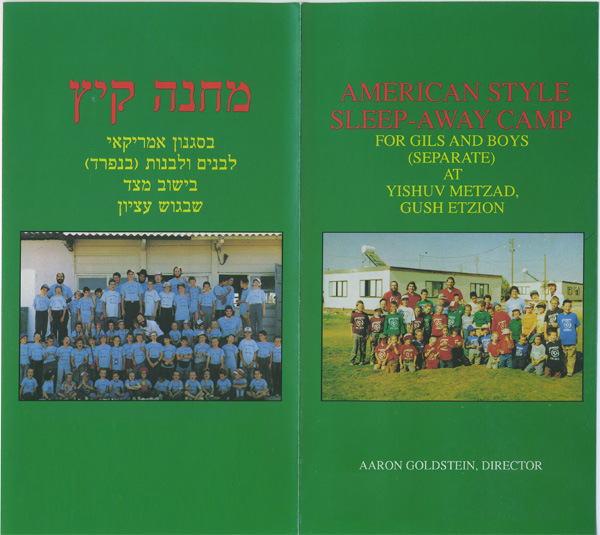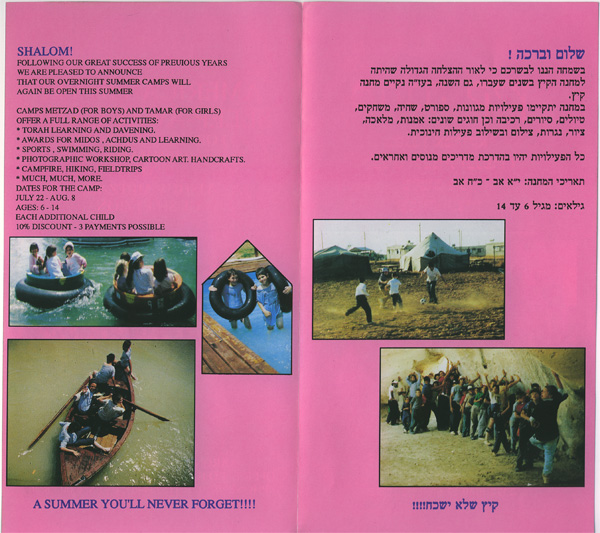 Publications researched and written by students of the Diaspora Yeshiva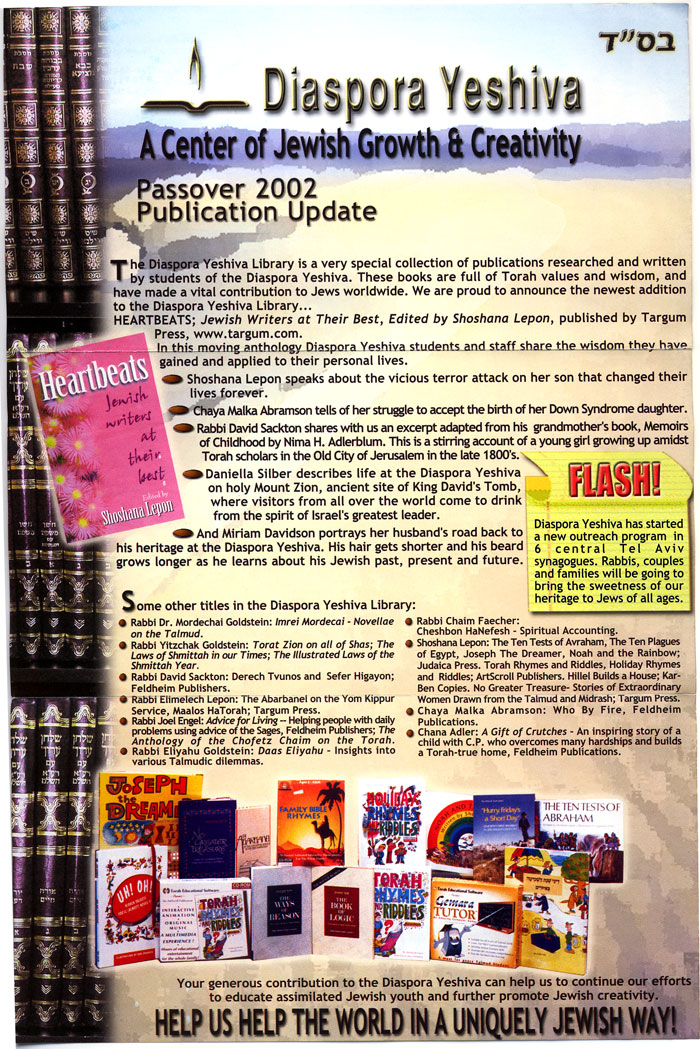 As a public service
The Mount Zion Foundation presented in the U.S.A. during Feb. 2000, "The False Witness: The Trial of Adolph Hitler". A play by Robert M. Krakow. It was presented at the Jan McArt's , Royal Palm Theater in Boca Raton, FL. There were six performances. "A huge success: The most compelling trial of the millennium" as reported by several major newspapers.
Ag-Vo-Tech Institute
A very ambitious plan was launched in Southern Florida around the same time as our successful play.

The rapidly changing world in which we live creates a great challenge for our children. None is greater than the need to develop the skills necessary to succeed while continuing to build upon the Jewish life values that we have created for them. We all know the unfortunate reality. For a variety of reasons, too many of our children do not go on to Institutions of higher learning. Therefore, they fail to develop the tools they need to be successful and independent adults. Consequently , they end up lacking self-esteem, and the ability to support themselves and their families.
For this reason the Mount Zion Foundation established a Torah and Melacha Institute (TMI), a one -of-a-kind Ag-Vo- Tech (Agricultural, Vocational and Technical) Institute.
We had hoped to make a difference, when the economy started to cool, then the tragedy of 9/11. We were forced to delay the implementation of this most needed program.
Future Programs and Projects
To establish a TMI Torah and Melacha institute here in Israel.

To launch another needed software program, "Animated Biblical Stories" in the near future.

To expand the exhibits and area of the Chamber of the Holocaust.
To add and develop a Biblical Garden, adjacent to the Chamber of the Holocaust museum.

To Expand the World Peace Center; To include a Museum which would display the world's greatest artists' and sculptors' original works, interpreting their vision of what peace is, and can be.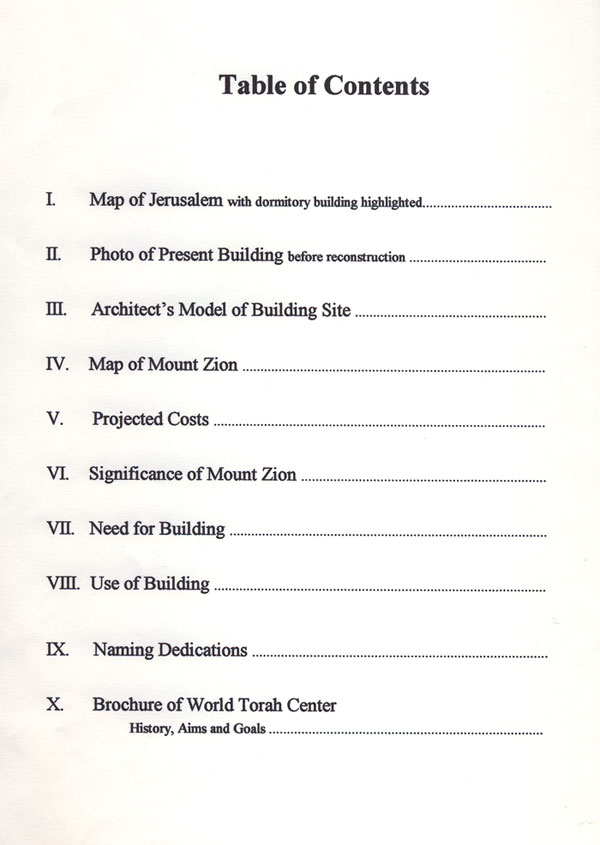 Map of Jerusalem with Campus and Dormitory building highlighted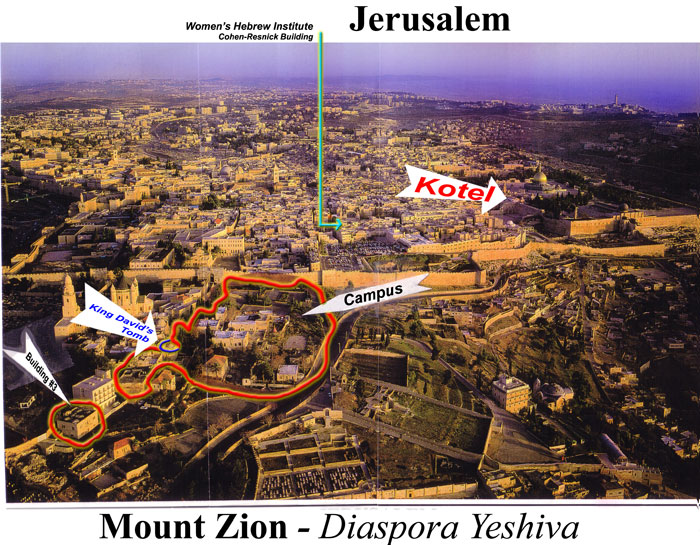 Photo of Present Building before reconstruction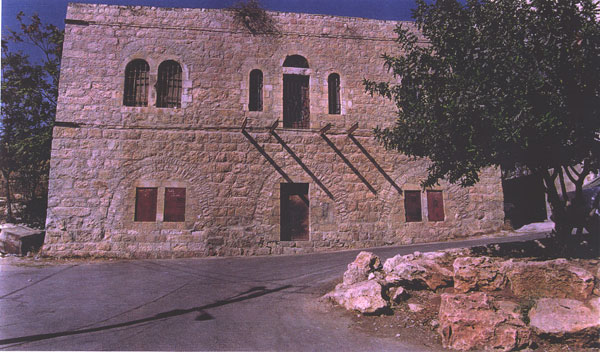 Architect's Model of Building Site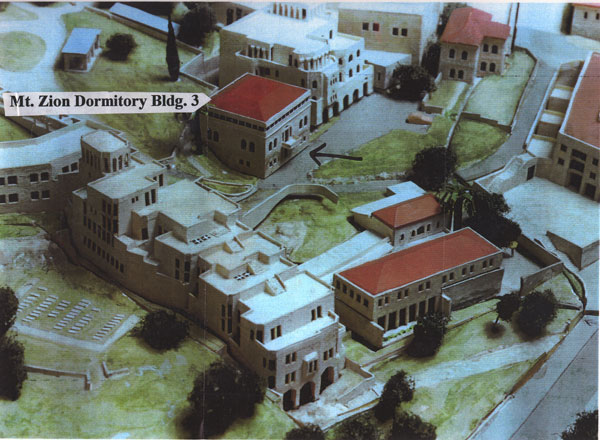 Map of Mount Zion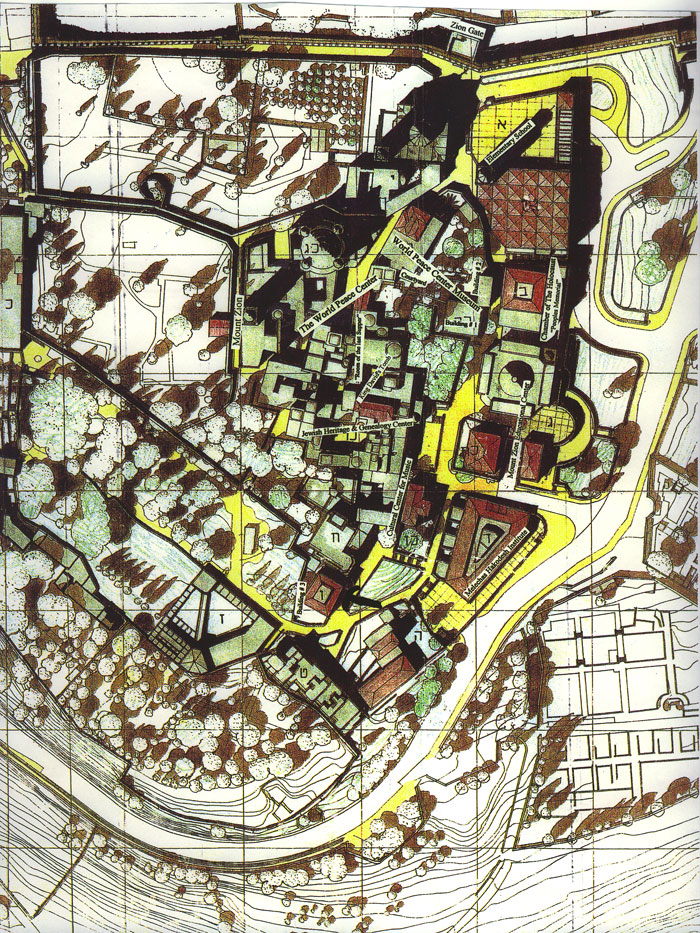 Projected Costs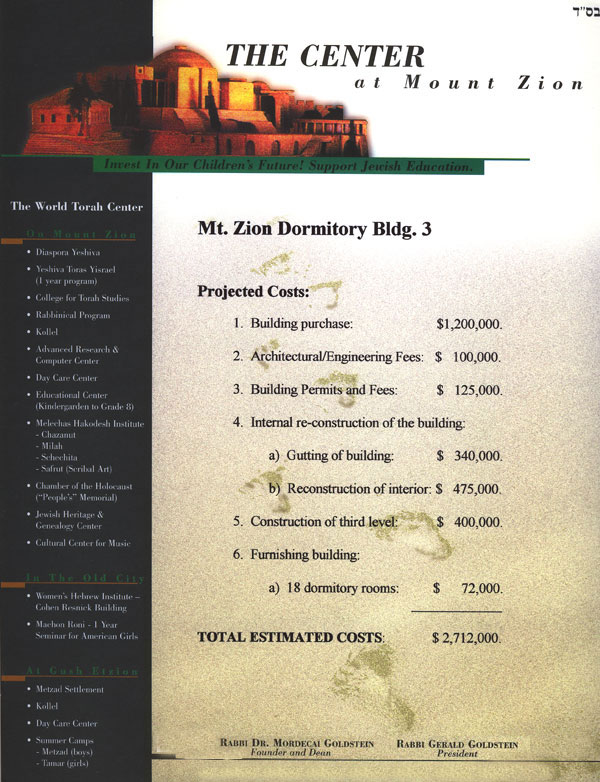 Significance of Mount Zion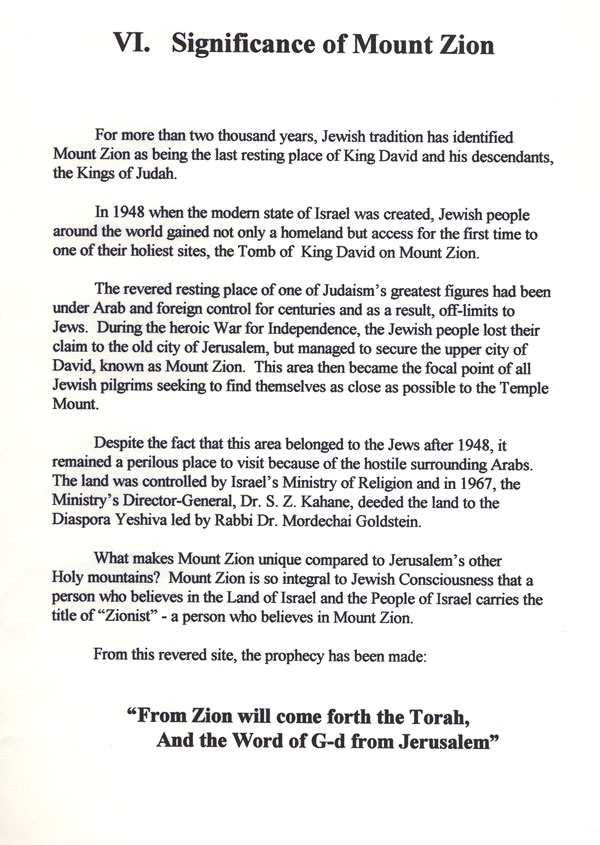 Need for Building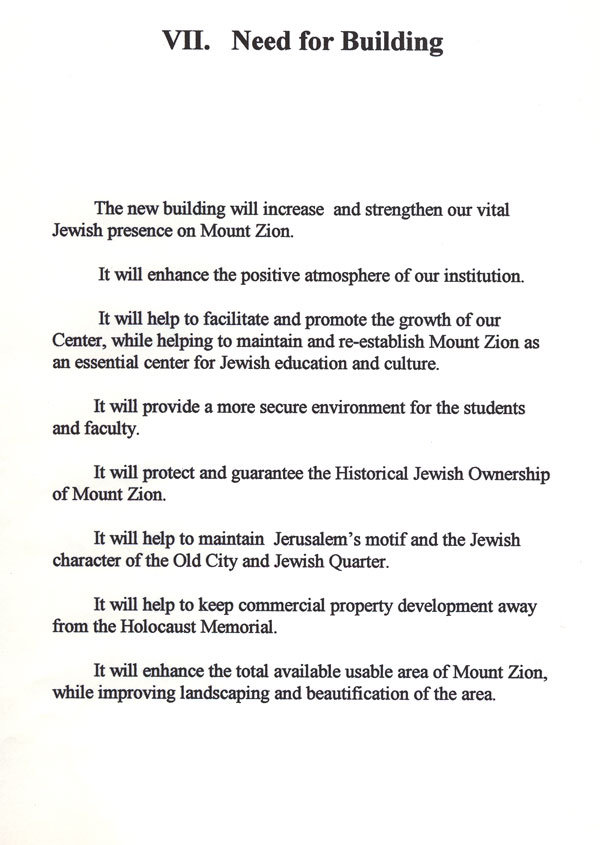 Use of Building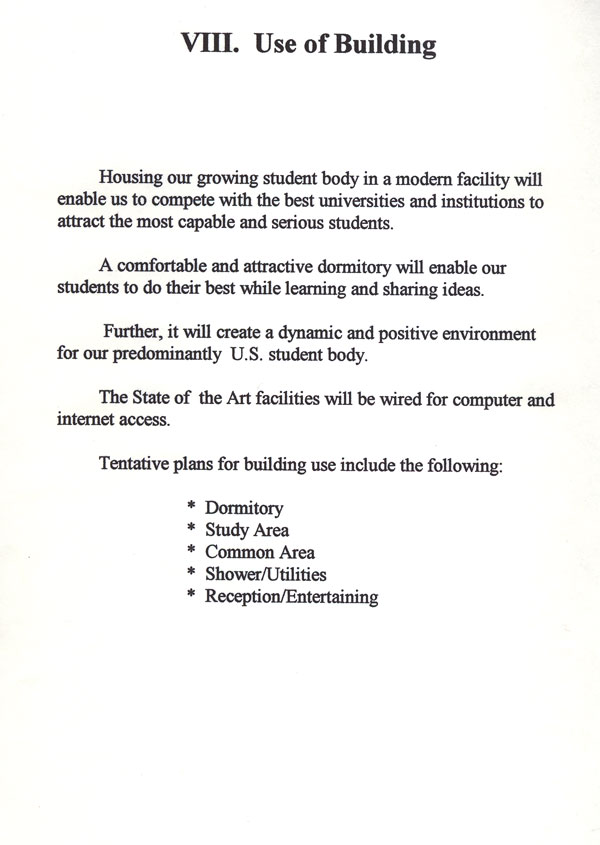 Naming Dedications